b4 + after : master suite - bath
We'll let the before pictures speak for themselves on this one. This bathroom came with 4 different types of tile, including the ceiling! And the wallpaper had near-naked women carrying bread loaves in a basket. See for yourself below, and then read up on the rest of the master suite - bedroom.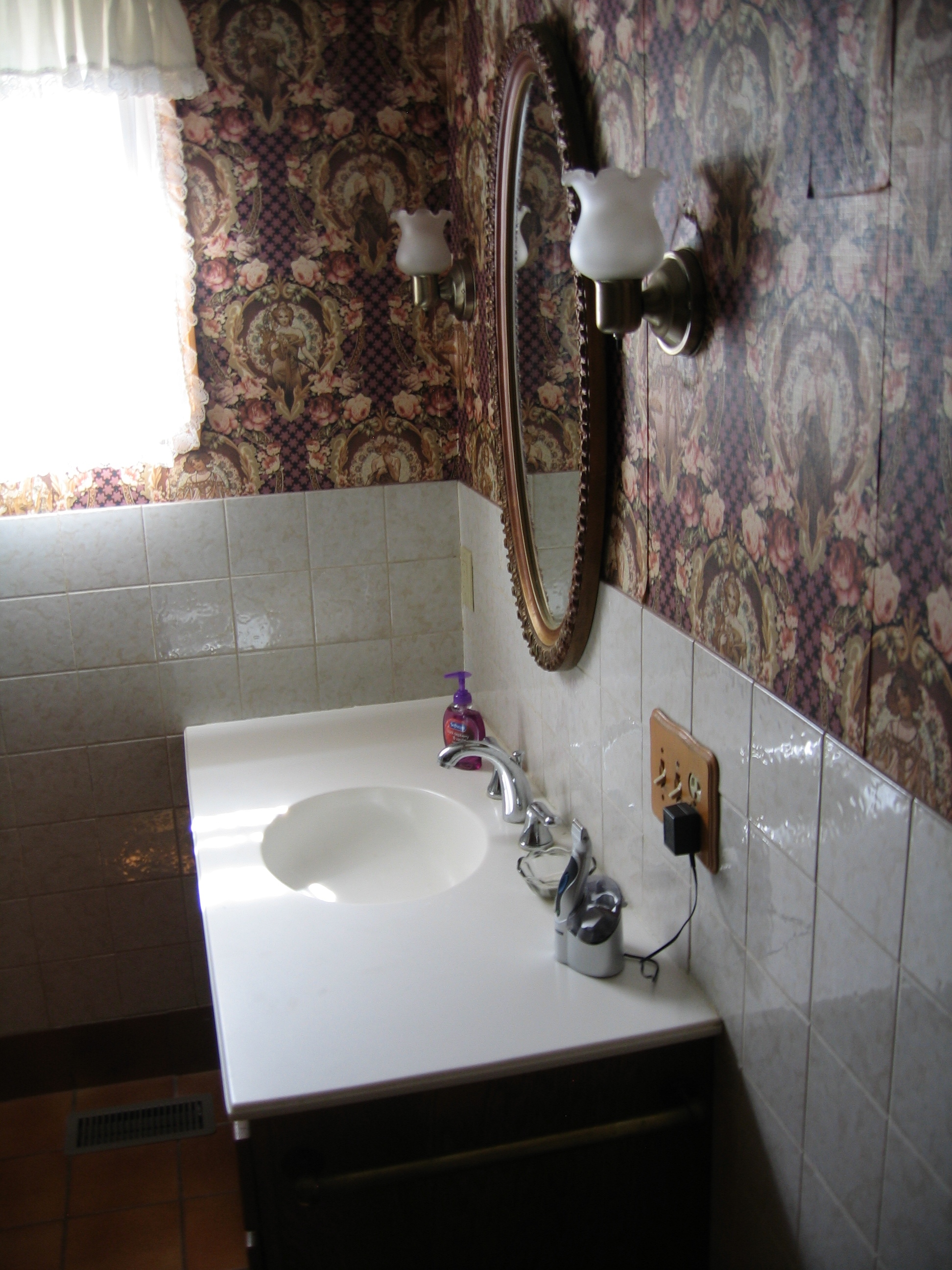 You may have seen us mention that we specialize in the look-for-less a few times on our website. This bathroom vanity is a perfect example of this as we found all of the base materials at our favorite reuse center for about $20. The bottom portion of the 2 legs is from a table, the top part is from 1 somewhat rotten fence post and then the horizontal/middle part is old hotel moulding removed from a local hotel here in Minneapolis. It's made of plaster with wood trim. By saving on the base we were able to afford the Carrera marble top.
The 2 vanity faucets and tub filler are antiques. The faucets were custom made from miscellaneous faucet parts and the tub filler was removed from a school out east. They're all unpolished brass.
We made the 2 pendants from Schoolhouse Electric.